The entrecote is a popular type of meat, and the term is typically used to refer to a beef entrecote. But veal entrecotes are also delicious, especially grilled on a kamado like the Big Green Egg. You could serve this veal recipe with chimichurri and a nice ratatouille or polenta cookies.
ENTRECOTE
1 veal entrecote in one piece of approx. 1.7 kg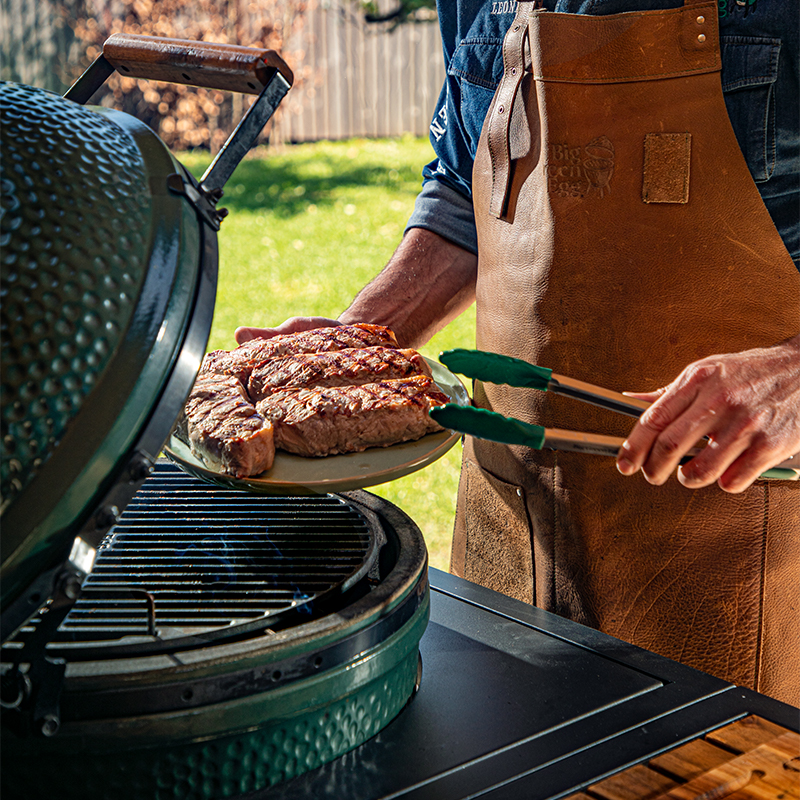 PREPARATION IN ADVANCE
Ignite the charcoal in the Big Green Egg and heat, with the Cast Iron Grid, to a temperature of 250°C.

Meanwhile, cut the veal entrecote into 4 equal entrecote steaks and allow them to come to room temperature.
PREPARATION
Place the entrecote steaks on the grid and close the lid of the EGG. Grill the meat for approx. 2 minutes, give it a quarter turn and grill again for 2 minutes to create a nice grill pattern.

Flip the veal entrecote steaks and grill this side for another 2 x approx. 2 minutes until the entrecote steaks reach a core temperature of 53 °C until medium rare. You can measure the core temperature with the Instant Read Thermometer.

Remove the entrecote steaks from the Big Green Egg. Cover loosely with aluminium foil and leave to rest for approx. 5 minutes.

Cut the entrecote steaks into attractive slices and sprinkle with salt and pepper.